Career Resources
Careers
Ranger's ultimate goal is to custom match a career path to each IT
professional that is rewarding on a personal, professional and financial level
Career Resources
As you initiate your job search or contemplate a career change, Ranger is the source for helping you find the right opportunity match in the IT industry. While we can help facilitate that process through our client relationships and industry knowledge, your first priority should be on how to best market yourself.
Below are several resources for your reference to assist you in positioning yourself and making decisions associated with new job opportunities:
Interview Tips
Before the interview:
Go to the target company's website and learn about the organization
Have the specific job in mind and how your qualifications fit that position
Review your resume and be able to answer any questions the interviewer may have regarding your background and experience
Practice with someone before coming to the interview with possible questions
Dress conservatively and professionally, be well groomed with little makeup, no cologne
Bring a notepad and extra resumes
Have proper directions to the company
Be on time! Arrive 10- 15 minutes prior to your interview
Turn off cell phones and pagers
Greet your interviewer with a firm handshake and friendly direct eye contact
Do not sit until offered a seat
Show your confidence by sitting up straight and having a smile and direct eye contact throughout the entire process
Speak confidently, slowly and answer all questions with a complete sentence
Do not speak negatively about any previous/current positions, employers or co-workers
Interviews are a two-way street, don't be afraid to ask questions and actively participate in the interview. Ask questions about the position and the company but nothing you would have been able to have found on their website
Avoid asking questions about salary and benefits unless a job offer is made to you
Have passion about why you want this position and also have goals for your future you can discuss
Thank the interviewer and give another good strong handshake when leaving
After the interview:
Send a thank-you note to the interviewer preferably a hand written note
When preparing to write your resume, first determine your primary job search objectives
Your resume is the opportunity to procure an interview (not a job) and is your marketing tool
Use titles that match the job you are seeking along with action/power words and symbols
Your points should be bulleted and your content should be prioritized in each section
List your skills that address the specifics of the employer's request and job description
Lead with actionable verbs when describing your job experience (e.g. Managed, Coordinated, Developed)
Remember that resumes are usually read in 30 seconds so have your strengths highlighted to stand out
Experience should be limited to 10 years prior and with emphasis on your knowledge, skills and how you would be a benefit for the job you are seeking
Do not be lengthy; you can be detailed in your interview. A good resume is 1-2 pages in length and in readable font no smaller than 10pt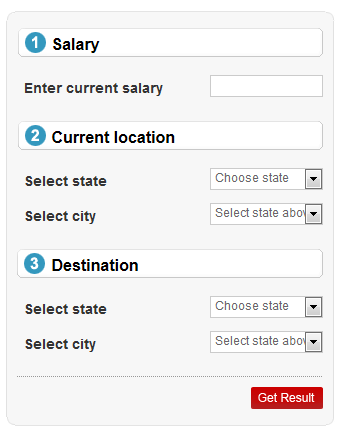 Ranger Technical Resources is an elite South Florida IT consulting and recruitment firm headquartered in Fort Lauderdale, Florida.
Ranger for Technology Professionals: If you are in the market for a contract or permanent job, Ranger's professional staffing services has a program that can further develop your career by matching your skillset with a hiring company's needs. With over fifteen years of experience in IT career development, Ranger Technical Resources has been able to develop strong relationships with businesses in South Florida. Whether you are a Computer Programmer, Security Specialist, Project Manager, or Senior Executive, Ranger can help you take your career to the next level.
Ranger for Businesses: Ranger established Centers of Excellence in order to address our clients' needs for IT services and business services. Specializing in IT Solutions, Ranger can assist your business with its IT project and staffing needs. Ranger can provide your company with technology staffing solutions, IT consulting or IT project management assistance. Ranger Technical Resources provides full lifecycle IT solutions for Enterprise Application Integration, Customer Relationship Management, Performance Lifecycle Management and Program/Project Management.